Digital marketing is a faster and cost-effective way to position your product in the market. When done right, digital marketing yields marvelous results.
To amplify the results further, adopt the trends listed below. These are the most sought-after strategies of the hour.
1. Video marketing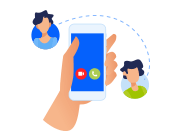 Videos have enormous potential in marketing in today's times. Talking more precisely, micro-videos are the flag bearers of current marketing trends. Check out this video marketing guide from Visme for helpful ideas.
Instagram usage increased by 3.5% after the introduction of reels. Short-form videos possess enough charm to capture the audience's attention. You have 30 seconds to 1 minute. Convey a clear message and convert your viewers.
Moreover, YouTube has decided to reward creators with 1 million dollars for posting short-term videos (YouTube Shots). The craze of videos is sure to go on.
Apart from micro-videos, creating regular videos for YouTube and Instagram will also help you market your products to a wide spectrum of audiences.
2. Livestreams
Thinking of marketing without live streaming in 2021? Not done. You are missing out a lot!
YouTube Livestreaming is the best way to grow across the platform organically. This means more revenue with less expenditure.
Seeing the immense popularity of live video sessions, many platforms have embedded this feature. You have multiple options for live streaming – LinkedIn, Instagram, and Twitter.
3. Chatbots
The AI-powered chatbots can help you accelerate your marketing. You can't be present round the clock on the website to guide your visitors, resolve their queries, or educate them about the products/services.
But your AI-powered friend can do it for you. Prospects might hesitate to write an email or connect on a call for generic questions. However, they will quickly connect with a bot and get their queries solved.
This reduces the friction in the process and increases the chance of converting the visitor into a customer.
4. Voice Search
The future is verbal marketing. Already, 65% of people perform vocal queries on Google and 22% of the results are location-based.
How can you get a share of the benefit from the voice search trend?
The best way is to write blogs that answer the most asked questions related to your niche. Answer-oriented content is the finest way to appear in featured snippets.
5. Image Optimization
Never underestimate the power of images in digital marketing. High-quality, relevant images with proper names and tags are another way to skyrocket marketing.
Since we are talking of image optimization, let's not forget infographics. Infographics are your golden eggs.
Create clear, catchy, and comprehensive graphics for your website. They not only hook an audience but are also readily shared on social networking sites.
6. Omnichannel Marketing/Multichannel Marketing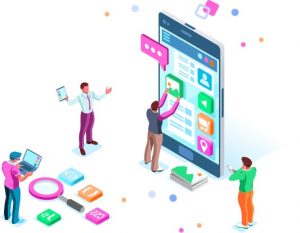 If you want to improve customer loyalty, satisfaction, and sales in a single shot, get started with omnichannel marketing.
Leverage multiple platforms and create a uniform experience for your customers across all the platforms. The prime example of omnichannel marketing is Amazon.
Whether you shop via a mobile app or website, the experience remains unaltered. You can create a wishlist on the web version and later access the same in the application. Similarly, you can order through the app and track your delivery on the website.
The omnichannel strategy places customers in the center, rather than the product. Once, customers realize you care for them, nothing can stop them from becoming loyal advocates of your brand.
7. Customer segmentation
Have you heard the common phrase, "don't put all your eggs in one basket?". By this, we mean, don't make your offer too generic.
Despite belonging to the same species, human beings differ from one another in terms of needs, behavior, and perception.
When your message is too general, its momentum dies out. Instead, target a specific group of customers at a time.
How will you do this? By creating buyer personas.
It's up to you how many buyer personas you create. But focus on a single campaign with a single persona. What you will witness is better engagement, response rate, and sales.
8. Influencer marketing
75% of the brands are willing to allocate their marketing budget for influencer marketing. This industry is all poised to flourish in the coming years.
If you are guessing what form of marketing it is? In simple words, influencer marketing is a hybrid of social media marketing and affiliate marketing.
An influencer is a person who is popular in your niche with a large audience base. You pay influencers the required amount of money to promote your product in front of his/her audience.
Expenses depend on the popularity and number of followers amassed by the influencer. Less popular ones will charge less whereas famous ones will charge more.
Final Thoughts
Looking for quality digital marketing services? Reach out to the best digital marketing agency in Kosovo.
We are PROPER ICT, a team of marketing moguls passionate about helping businesses to gain an edge in digital marketing. Elevate your business leveraging our experience and expertise.