When we say software development outsourcing is a highly flexible practice, we mean it. Outsourcing offers flexibility in the form of payments, mode of working, and location preferences.
This article informs you about different software outsourcing models that are infamous among global IT professionals in the domain of software development outsourcing.
1. Project-based Outsourcing Model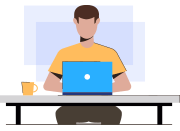 When a company delegates a one-time project to the outsourcing partners, the project-based outsourcing model comes into play. What happens is you hire a good outsourcing team and explain all the requirements to them.
The client needs to have time to time communication and coordination with the outsourcing agency. The agency team accomplishes the task, but the client exercises control over them.
This model saves time in upskilling employees or hiring a full-time developer for specific short-term tasks.
When to go with this model?
This model goes best for businesses looking to outsource short-term/one-time projects. The nuances of projects must be known clearly and communicated to the outsourcing team properly.
Benefits of the project-based outsourcing model:
● No long-term commitments or retainers
● Cost-effective
● Takes away a significant chunk of your workload
2. Staff Augmentation Outsourcing Model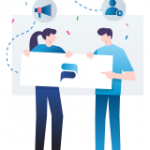 Augmentation of staff means extending your staff. The outsourced team collaborates with the company's in-house team.
The client decides what tasks will be assigned to whom. Maintaining coordination and taking feedbacks is also the responsibility of the client as well.
When to go with this model?
This model is best to choose when there is a shortage of skilled labor within the company. Outsourcing agencies will not only provide you with skilled labor but also bring expertise to the table.
Benefits of staff augmentation model:
● Flexibility
● Scalability
● Time-saving
3. Dedicated Teams Model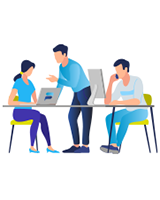 In a dedicated model, the outsourcing provider delegates you a full-time team of skilled individuals solely committed to your company.
The team works remotely and reports to you directly. The responsibilities of a dedicated team include sharing timely updates, quality control, task management, and delivering precise reports.
Unlike project-based outsourcing, the client doesn't control the remote team. Instead, it's the accountability of the outsourcing agency owner or someone will similar authority.
When to go with this model?
Dedicated teams are meant for complex and long-term projects that require meticulous planning and execution from beginning to end.
Benefits of dedicated teams model:
● Greater Value Addition
● Better Project Management
● Complex projects can be handled at ease
4. Multiple vendors Model
The above three models are the most prominent ones in the software outsourcing industry currently. Apart from them, sometimes some companies hire multiple outsourcing vendors for a single project.
For instance, the front end is handled by one provider, UI/UX design is dealt with by another provider, and the back-end is taken up by some other provider. This forms the multiple vendors model.
This model isn't much promising as maintaining coordination among multiple vendors at a time can be difficult. However, the division of tasks between different outsourcing providers can lead to work completed in less time.
Final Thoughts
At PROPER ICT, we are proficient at providing services in alignment with all three outsourcing models, namely:
1. Project-based
2. Staff Augmentation
3. Dedicated Teams
Can't decide the right model for your project? No need to screw heads over it. Consult our specialists, and we will help you crack the nut.
Ready for outsourcing your next software? Jumpstart your journey with the leading software development outsourcing company in Kosovo.