Some things sound too good to be true. Software development outsourcing is one of them.
As you navigate through the benefits of outsourcing software development, you will realize what you have been missing by not choosing it as a part of your business strategy.
1. Flexibility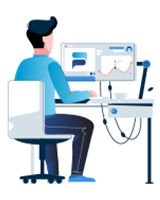 Outsourcing confers flexibility to your business. It is best for one-time projects or custom-made software that requires strict alignment with the specifications.
The conventional way of forming a team goes like this – creating job vacancy posts on various websites. Then, shortlisting preferred candidates followed by long interview sessions.
The innovative way is to shake hands with a ready-to-go team.
An outsourcing agency is a team of individuals who are super skilled at what they do. Therefore, your task gets completed the finest way without much of your intervention.
Skip skimming good fit candidates and head on directly to people with proven potential. This not only saves time, energy, and effort but also gives you extended aid that comes from specialists in the field.
Not just that, flexibility is also provided in terms of payment. Hop on to the following section to discover.
2. Cost-saving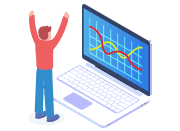 Outsourcing narrows down the operational costs by 30%. Your savings can decrease or increase depending upon the aspects of your project.
Another way outsourcing saves your money is by eliminating the in-house developers' salaries.
Let's face it. We all know how hectic the process of hiring is! Plus, full-time developers mean overhead expenses. And these expenses are tough to track.
Now, look on the other side of the coin. The outsourcing service vendors charge according to the deliverables. Here, you only pay a fair price for the amount of work done.
The outsourcing agency may charge per hour, per project, or other models. Flexible payments are evident in outsourcing.
Also, you can measure KPIs and trace the results. Everything is well-organized.
3. Strengthening the Core Competencies
Everything today in business is replicable, except your core ideas. Always work on your core competencies and keep them at par with your customer's needs.
Those never-ending business processes hinder you from focusing on core values. So, outsourcing the work can save you enough time to work on what's most important – being competent.
Still, wondering if outsourcing is the right thing?
4. Easy scaling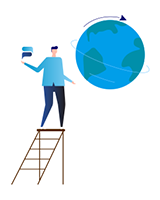 Outsourcing is changing the game like never before. Scaling a business is now 10X easier.
With on-demand services and adept staff, you can gain much more agility in much less time and much less investment.
Now, you have access to expert talent, specific skills, diverse approaches, and cutting-edge infrastructure. And surprisingly, you don't own any of it. But, you can access all of it, at any time, from anywhere.
Final Thoughts
Outsourcing can help you win many battles. With the right people by your side, everything goes right.
Find the right outsourcing partners. They reduce your burden and help your business reach newer heights.
Ready to outsource? Consult specialists at PROPER ICT. Here, you get best-of-the-breed software outsourcing services.